BRANDED RETAIL SITES
thousand, per year-end
---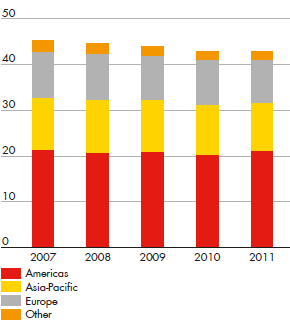 ---
Our branded fuel retail network is the world's largest, with around 43,000 service stations in more than 80 countries. Our experience in fuel development, over more than 100 years, underpins our position today as a leading provider of innovative fuels. Differentiated fuels with unique formulations designed to improve performance are available in more than 60 countries under the Shell V-Power brand. In 2009, we launched Shell FuelSave. It is now available in 15 countries. Our FuelSave programme aims to inform motorists of driving techniques and car-care tips that can help them get the most out of the Shell fuel they buy. Shell also sells Shell Fuel Economy for petrol and diesel in more than 20 countries.
Shell has a close technical partnership with Scuderia Ferrari. Our fuel has helped Ferrari to achieve 10 Formula One World Constructors' and 12 World Championship Drivers' titles. This partnership enables our scientists and engineers to develop cutting-edge fuel technologies for the racetrack that can then be transferred to road fuels for the benefit of our customers.
We continued to invest in selected retail markets, such as those of the UK and China. In 2011 we acquired 253 retail sites in the UK, primarily in central and south-east England. In Brazil we launched a joint venture (Shell interest 50%) with Cosan called Raízen for the production of ethanol, sugar and power, as well as the supply, distribution and retailing of transport fuels. This move supports Shell's growth platform for our retail and commercial fuels business in Brazil.
COUNTRIES WITH SHELL RETAIL BRANDED PRESENCE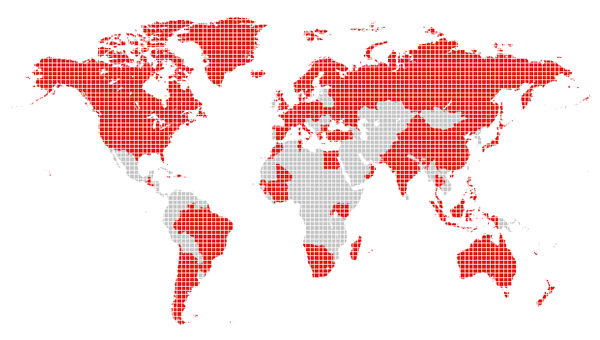 ---