Our activities in Nigeria
Shell companies in Nigeria have continued to contribute to economic development in Nigeria with safety and security as our top priorities.
Shell has interests in several companies in Nigeria which are major contributors to the economy. They produce oil and natural gas, distribute gas to industries in the country, produce liquefied natural gas (LNG) for export, generate revenues for the government and provide social investment. Shell companies in Nigeria are also working with federal and state government agencies, communities and civil society groups, such as non-governmental organisations, to try to create a safe operating environment.
In 2017, an agreement between The Shell Petroleum Development Company of Nigeria Ltd (SPDC), the operator of the SPDC Joint Venture (SPDC interest 30%), and its government partner, the Nigerian National Petroleum Corporation, came into effect. This agreement provides an improved structure to finance future oil and gas projects and commercialise the country's large gas resources. Improved funding will enable the SPDC Joint Venture to explore more opportunities particularly in shallow water offshore and to increase onshore gas supply to the domestic market.
Safety of staff and contractors
The safety of staff and contractors in Nigeria remains our top priority. We continue to strengthen our safety culture around Shell companies in Nigeria with our Goal Zero ambition of no harm and no leaks including partly through a programme to connect senior leaders with contractor CEOs to promote best safety working practices. We also continued to run campaigns for employees and contractors in our production operations to help them better understand Shell companies in Nigeria's work culture, reflect on their leadership and suggest improvements to maintain a safe workplace.
Security in the Niger Delta
We continued to address safety and environmental challenges related to both operational spills and illegal activities, such as oil theft in parts of the Niger Delta. Although there has been no damage to key oil and gas infrastructure caused by militant activity since November 2016, the security situation remains volatile in this region of the country.
Shell companies in Nigeria continue to work closely with federal and state government agencies, communities and civil society to ensure that operations are carried out in a safe environment.
Local content initiatives
To enable Nigerian ownership of key equipment such as rigs, helicopters and marine vessels, Shell companies in Nigeria continue to support the development of local people and companies. For example, over the past seven years, Shell Nigeria Exploration and Production Company Limited (SNEPCo) has provided support to improve training and safety standards at Caverton Helicopters, one of the biggest aviation logistics providers in sub-Saharan Africa.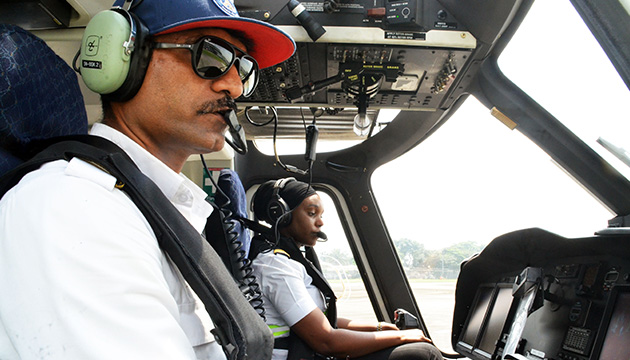 Current and former Shell employees transfer their technical and project management skills to all sectors of the Nigeria oil and gas industry. Several of the growing indigenous oil and gas producing companies are run by former staff of Shell companies in Nigeria. In September 2017, the annual Global Nigerian Forum in Aberdeen, the UK, sponsored for the fourth year by SNEPCo, provided a platform for Nigerian professionals in the UK to connect with Nigerian companies about participating in offshore exploration activities in their home country.
Social investment programmes
Shell companies in Nigeria work with all tiers of government, communities and civil society to fund and implement social investment programmes. Some of these investments are mandated by federal legislation, such as requiring all oil companies in Nigeria to contribute funds from their annual budgets to the Niger Delta Development Commission.
At state government and local community levels, Shell companies in Nigeria focus their social investment activities on areas such as enterprise development, education, health and access to energy. Since launching in the 1950s, the Shell companies in Nigeria scholarship scheme has supported thousands of students to study both in Nigeria and abroad. Several leading figures in Nigeria today were part of the scheme in the 1960s and 1970s.
In 2017, SPDC Joint Venture (JV) and SNEPCo continued to invest in the Cradle-to-Career scholarship programme, which pays for less privileged children from rural communities to attend some of the country's top secondary schools. Since 2010, 480 students have received Cradle-to-Career scholarships from the SPDC JV and 268 from SNEPCo. Read about one student in Rivers State who received the SPDC JV scholarship.
The SPDC JV also supports community-driven development programmes in the Niger Delta. Since 2006, the programmes have been delivered through the global memorandum of understanding (GMoU). This agreement brings together communities, government representatives, SPDC and non-governmental organisations and provides secure five-year funding for community projects of their choice. For more details on how one GMoU scholarship benefited students and communities, see www.shell.com.ng.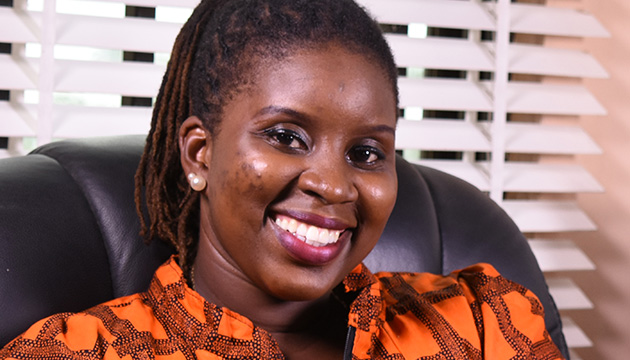 We work with our partners to explore opportunities to increase access to affordable, reliable and sustainable energy sources for off-grid low-income households, small- to medium-sized businesses and communities in Nigeria, particularly in the Niger Delta.
We have funded All On, an independent Nigerian investment company, which in 2017 approved investments that included solar home system provider Lumos and the country's leading electricity mini-grid company Green Village Electricity. All On provided a grant to Co Creation Hub, Nigeria's leading tech innovation hub, to seed and incubate up to 10 new companies working to improve access to energy. It also signed a three-year partnership with the US Africa Development Foundation to match their grant funding with debt financing for up to 30 Nigerian off-grid energy providers.
External voice: "Our work helped contain a cholera outbreak"

In 2017, our partnership with SNEPCo provided around 50,000 internally displaced people in the Dikwa area of north-east Nigeria with humanitarian aid in the form of health, water, sanitation, hygiene and nutrition services. The integrated nature of services provided was one of the contributing factors to containing the cholera outbreak in Dikwa.
Social and economic contribution
$23 billion

: economic contribution from the SPDC JV partners to the Nigerian government from 2013–2017.

$1.1 billion

: Shell share of royalties and corporate taxes paid to the Nigerian government in 2017 (SPDC

$0.4 billion

; SNEPCo

$0.7 billion

).
94%: Shell companies in Nigeria contracts awarded to Nigerian companies in 2017.

$0.76 billion

: Shell companies in Nigeria spend on contracts awarded to Nigerian companies in 2017.
95%: employees of Shell companies in Nigeria are Nigerian citizens in 2017.
$109.9 million: SPDC JV and SNEPCo contribution to Niger Delta Development Commission in 2017 (Shell share $40.2 million).
$60.2 million SPDC JV, SNEPCo and Shell Nigeria Gas direct spending on social investment projects in 2017 (Shell share $19.2 million).
$228 million disbursed by the SPDC JV to GMoU clusters for financing of development projects and programmes since 2007.
6,780 Niger Delta youth trained in enterprise development and management and 3,493 provided with business start-up grants since 2003.
8,192 (secondary) and 5,034 (university) SPDC JV and SNEPCo educational grants awarded since 2011.
Nigerian litigation
The authorities in various countries are investigating allegations of bribery and corruption over Shell's investment in Nigerian oil block OPL 245 and the associated 2011 settlement of litigation. In Italy, Shell and four former Shell employees were remanded to trial commencing in May 2018. We are disappointed by this decision but we believe the trial judges will conclude that there is no case against Shell or its former employees.
Shell attaches the greatest importance to business integrity. It is one of our core values and is a central tenet of the Business Principles that govern the way we do business. Shell has clear rules on anti-bribery and corruption and these are included in our Code of Conduct for all staff. There is no place for bribery or corruption in our company.