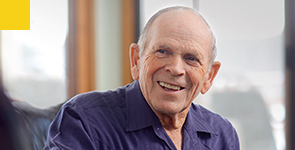 External opinion
"In the late 1980s in Alberta, Canada, Shell announced the discovery of a sour gas field in the area with very high concentrations of hydrogen sulphide – a highly toxic and explosive gas even in low concentrations. The key concern was the potential threat of the release of sour gas from planned wells, pipelines and a treatment facility. This panicked the community and opposition was strong.
A community group called the Sundre Petroleum Operators Group (SPOG) was established after licences were granted, to discuss concerns. SPOG involved Shell, the regulator, community representatives and other oil and gas companies. Shell took a leading role in working responsibly with the Group's members.
In my experience, Shell has operated responsibly and safely during the last 20 years. It has consistently responded to community concerns and has maintained a relationship within SPOG and the neighbouring communities. Shell helped to set standards within the community which are now expected of all oil and gas companies in our area."
Dave Brown
Chairman of Sundre Petroleum Operators Group, Sundre, Alberta, Canada
We embed sustainability across our project development process, using specialists who work as part of the project teams. This work involves engaging with communities where we operate to reduce our environmental impact (see opinion) and share benefits from our activities. Early work to incorporate the views of our neighbours into our decision making can also help us avoid project delays.
Our process
When we plan or develop new facilities, or make changes to existing ones, we apply a staged project development process (see diagram below) that is consistent around the world. This process includes assessing potential health, safety and security risks, and the potential impact on communities close to our operations and the environment. At each review stage, we decide if or how we move forward with the project, taking into account regulatory requirements, technical and economic considerations.
This work is captured in a project management plan, which is monitored throughout the life cycle of the project. The needs of the local community are factored into our plans using a standardised approach from our HSSE & SP Control Framework (see "Our governance and standards"). Across our projects, we work closely with local communities to explain the potential impact of our activities and to address any concerns. For example, we have been consulting with the Maori tribes in New Zealand about tight gas operations at Kapuni by Shell Todd Oil Services (Shell interest 50%). This has included community sessions at Maori meeting houses, along with site tours and publications to explain our operations.
Our specialists
We continually develop the skills and expertise of employees who have specific HSSE & SP responsibilities. Our specialists in HSSE & SP are assigned from the start of the project to ensure that an impact assessment is completed and to take steps to remove or reduce any potential risks. They may also be supported by experts with specialist or local knowledge, for example, to conduct baseline studies on water conditions. The impact assessments are often made publicly available.
We have dedicated employees involved at each stage of the project development process, who work alongside our technical specialists on our more complex projects. Their role is to understand the scope of a project and how it relates to the societal and economic context as well as governmental, regulatory and environmental aspects. Working with the project team, they ensure that potential impacts on local communities and the environment are considered in project design, cost, schedule and execution. Training is provided so that they understand and measure the risk and opportunities associated with our projects. Their role differs from the specialists who are responsible for addressing the day-to-day social and environmental responsibilities in existing operations.
We continue to build a culture where sustainable development matters to our employees across the company. This includes offering training to employees, such as those with technical responsibilities, to increase their knowledge of social and environmental impacts.
Our annual CEO awards for health, safety, security, environment and social performance recognise the best examples across Shell of embedding a sustainable approach in our activities. For example, a team at Shell Petroleum Development Company of Nigeria (SPDC) was recognised for its work to reduce the risk of flooding. The team produced satellite radar images that analysed flood impacted areas and predicted at-risk areas during floods in 2012. They were able to support emergency response efforts in affected communities. In 2013, SPDC improved its ability to prevent or mitigate flooding in the future and shared its knowledge with the Nigerian government and non-governmental organisations.
Project development process – review stages between each phase