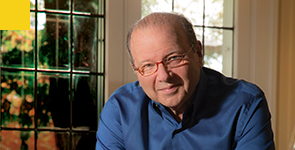 External opinion
"The production of gas from shale formations has proved to be contentious in many regions with too few instances of people working together. One of the most promising recent developments in the USA, has been the creation of the Center for Sustainable Shale Development (CSSD). It is a collaboration between industry and environmental organisations to establish and implement rigorous standards for shale gas operations in the Appalachia region of the USA.
Shell was one of the founding partners of the Center and Shell executives and engineers have been key contributors to the standard-setting process. Shell will be one of the first companies to be audited to demonstrate compliance with CSSD standards. This could offer leadership for the shale gas industry both in the USA and around the world."
Jared Cohon
Chairman of the CSSD Board of Directors, Pittsburgh, Pennsylvania, USA
The development of tight gas and oil has changed the energy picture in the USA and Canada in recent years. Abundant North American tight gas production has resulted in lower gas and electricity prices than in the past, helping to make its industry more competitive. The increased gas supply provides a less costly fuel and raw material for the chemicals industry, while the gas surplus also creates potential for liquefied natural gas export. Wider availability of gas in the USA increased demand for electricity generation from gas, instead of coal, which helped lead to a reduction in carbon dioxide (CO2) emissions.
Hydrocarbons trapped in very dense rock are called tight gas and oil. They are found in either shale or sandstone, in pores 100 times thinner than a human hair. Production requires a process called hydraulic fracturing. Large amounts of water – mixed with sand and small quantities of chemicals – are injected under high pressure to fracture rock deep underground and release the gas and oil into the well. Hydraulic fracturing has been used safely for more than 60 years. However, its increased use in recent years, along with the increase in shale drilling, has caused concern in some communities about possible impacts on emissions and local water resources.
Onshore operating principles
We are a leader in promoting safe and responsible tight gas and oil operations and have developed and adopted a set of five operating principles for all our onshore tight gas and oil activities. These principles focus on safety, air quality, water protection and usage, land use and engagement with nearby communities. Each project is considered separately, from the geology to the surrounding communities, and our activities are designed to best suit the local conditions.
Our operating principles are reflected in oil and gas industry performance standards advocated by the Center for Sustainable Shale Development (CSSD), in Pennsylvania, USA. CSSD is a collaboration of environmental organisations, philanthropic foundations and industry that includes Shell (see opinion above). In 2014, we will be taking part in CSSD's certification process, which includes an audit against CSSD's performance standards. The US Environmental Protection Agency (EPA) has also published rules and guidelines that closely follow our principles. We continue to advocate for state or provincial regulation on tight gas and oil operations in line with the EPA principles to provide a common set of standards.
Environmental concerns
In 2012, we took part in a University of Texas study about fugitive methane emissions at nearly 500 wells at 150 gas production sites. It was the first detailed study of its kind and investigated existing concerns that tight gas production created higher methane emissions, a greenhouse gas around 20 times more potent than CO2. Its aim was to produce objective scientific data that details methane emissions from onshore gas production. The USA-based Environmental Defense Fund (EDF), a non-governmental organisation and nine energy companies, including Shell, took part.
Released in 2013, the study concluded that the total methane emissions are in line with the most recent USA EPA Emission Inventory (April 2013). However, the measured emissions from well completions were much lower than previously assumed by the EPA. Improvements were identified, as methane gas releases were higher from some equipment, such as chemical pumps and pneumatic controllers. Shell is reviewing its operations to explore opportunities for further reduction of emissions. We already apply technologies to monitor and reduce gas emissions, such as using infrared cameras at some sites to detect any small methane leaks so we can quickly address them.
The University of Texas study is an important part of a series of studies that look at methane emissions from natural gas production. Shell is currently participating in phase 2 of the study, working with the EDF and the oil and gas industry. We already use advanced, proven technologies and practices designed to make hydraulic fracturing safe, including EPA-approved "green completions" equipment that is used to minimise gas emissions and flaring.
In all onshore gas production, Shell works to reduce its operational and environmental footprint. We design our facilities and use technologies to limit disturbances. For example, we drill multiple wells from a single site. This minimises the number of drilling locations on the surface along with roads, noise and traffic.
Water
We work with local authorities to secure water for our operations and reduce potential impacts on local communities and the environment. For example, we isolate our wells from fresh-water aquifers by installing multiple barriers. At our Groundbirch operations in Canada, we invested in the construction of a reclaimed water plant for the nearby city of Dawson Creek. The plant treats sewage and other waste water to be reused in our operations. It is also used by the local government to reduce dust from roads and irrigate sports fields.
We have installed water systems to capture, transfer and reuse water at our Pinedale operations in Wyoming, USA, and at our Deep Basin operations in Alberta, Canada. We also disclose details of the chemicals used in the hydraulic fracturing process in our USA and Canada operations to the extent our suppliers allow. Shell supports government initiatives that require suppliers to fully release this information.
Tight gas in China
Shell's community liaison officers have played a key role in communicating with residents near Zitong in Sichuan province, China, the site of a tight gas project. Zitong is a densely populated rural area.
When the first construction activities started in January 2013, local residents protested. Their concerns were that the government standards of land compensation were too low and that they were not well informed about the proposed building work.
Our liaison officers worked with the local government offices and village councils to address these concerns. This was done by increasing the level of communication with residents and conducting detailed impact assessments for the area. They organised meetings in the town hall and visited residents at home to explain the government regulations on land use, compensation processes and payment, as well as our construction plan.
Shell improved a road which is used by employees and people in the community. We also upgraded the irrigation system, 170 metres long, for Panlong village in Zitong, to avoid any flooding to the surrounding land. The Panlong community organised a "lion dance" – an event usually reserved for Chinese New Year celebrations – to show its appreciation.