Our people
Our people are essential to the successful delivery of the Shell strategy and to sustaining business performance over the long term. We accelerate development of our people, grow and strengthen our leadership capabilities and enhance employee performance through strong engagement.
Visit www.shell.com/about-us/our-values for more on our people.
Our people in 2019 [A]
Employees
83,000
and 4,000 in certain New Energies and Downstream companies, at December 31, 2019
Region
>70
countries in which we operate
Training
373,000
formal training days for employees and joint-venture partners
Employees
Directors
42%
women on the Board of Directors
Senior leaders
26%
women in senior leadership positions
Experienced hires
2,800
of which 32% were women
Operations centre hires
3,600
recruited for Shell Business Operations centres, 51% female
Graduate hires
[A] All these numbers exclude the 4,000 employees in certain New Energies and Downstream companies, except the total employees number.
Employee engagement
The Shell People Survey is one of the principal tools used to measure employee engagement, motivation, affiliation and commitment to Shell. It provides insights into employees' views and has had a consistently high response rate.
In 2019, the response rate was 85.5%, which was an increase of 3.5 percentage points compared with 2018. The average employee engagement score was 78 points out of 100, an increase of one point compared with 2018, and which places us among the leading results across a range of industries.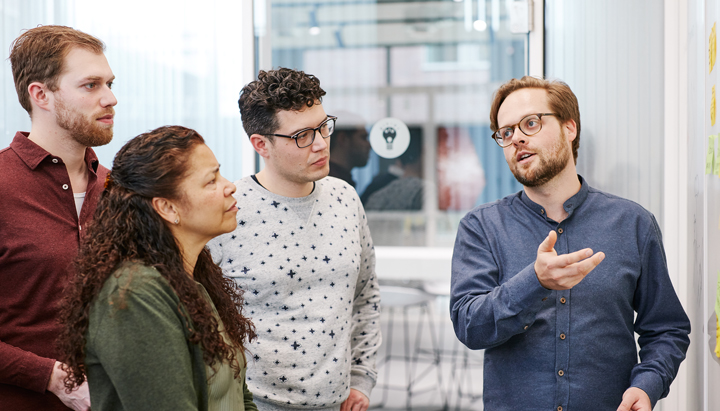 Workforce diversity
Our diversity and inclusion approach focuses on hiring, developing and retaining the best people.
Embedding the principles of diversity and inclusion in the way we do business gives us a better understanding of the needs of our people, partners, suppliers and customers. We believe a diverse workforce, and an inclusive and caring environment that respects and nurtures diverse people, is a way to improve our safety and business performance.
We continue our relentless focus on attracting, developing and promoting more women, and we are supporting initiatives that encourage girls to study science, technology, engineering and mathematics (STEM). We also do this by creating a culture of respect and inclusion.
Shell Chief Executive Officer Ben van Beurden is a member of the Catalyst CEO Champions for Change, a group of more than 50 CEOs who have pledged to support women's advancement at all levels of leadership. A Shell global Gender Gap campaign on closing the gender gap in STEM roles also features Ben van Beurden.
In 2019, Shell joined the disability campaign The Valuable 500, which seeks to eliminate the exclusion of disabled people worldwide. Our workplace accessibility service currently serves 83 locations globally. The service is designed to ensure that all employees have access to reasonable physical workplace or other adjustments so that they can work effectively and productively.
We also run an initiative called I'm Not OK to promote open and honest conversations about mental health. In 2019, we focused on stigma by launching an online portal for employees worldwide to share their stories about the support that helped them most when they struggled. They addressed the issue of stigma by demonstrating that mental ill health can happen to anyone irrespective of job, nationality, age, gender or culture.
At Shell, we support and enable remarkable people from every background, and strive to be a leader in lesbian, gay, bisexual and transgender (LGBT) inclusion in the workplace. We have pledged our support to the UN LGBTI Standards of Conduct for Business. We benchmark ourselves externally with consistent top-tier results and in 2019 earned a 100% score in the Human Rights Campaign Foundation's Corporate Equality Index, a recognition Shell has earned annually since 2016.