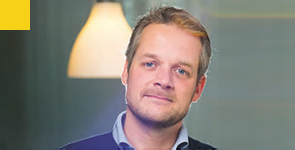 External opinion
"Shell took meaningful steps through its joint venture with Cosan in establishing Bonsucro as the global standard for better sugar cane. The experience and leadership of Raízen have been invaluable in this respect.
I would expect the same leadership from Shell in the market place going forward, by purchasing larger quantities of Bonsucro-certified material. This will encourage producers like Raízen to continue with Bonsucro certification. I hope Shell can be that change agent again in 2014 and lead other companies into creating a real market for certified ethanol."
Sven Sielhorst
Solidaridad's International Sugarcane Programme Coordinator, Utrecht, the Netherlands
We work with other companies and organisations to develop recognised standards for the biofuels industry, covering social and environmental aspects. The organisations we work with include the Roundtable on Sustainable Biomaterials, the Roundtable on Sustainable Palm Oil (RSPO), the Round Table on Responsible Soy, and Bonsucro for sugar cane. All the standards have been approved under Europe's Renewable Energy Directive after working with governments, non-governmental organisations, farmers and other industry players.
In 2013, Raízen also worked with the International Union for Conservation of Nature (IUCN) to assess how effective Bonsucro certification is in helping to protect local biodiversity. A team of experts from organisations such as WWF, The Nature Conservancy, Ecoagriculture and Rainforest Alliance conducted a review of Bonsucro certification impacts on biodiversity and water at the Maracai mill, São Paulo. The final report is publicly available and identifies some areas for improvement, such as introducing environmental management plans at sites and improving conservation.
In 2012, Shell started a jointly funded project with Patum Vegetable Oil Company, a Thai producer of edible palm oil and biodiesel, to produce sustainable palm oil in Thailand. The project involves preparing selected palm oil crushing mills and training their associated smallholder farmers for certification against RSPO standards. To date, nine mills and around 1,800 farmers are taking part in the project. The project will take at least two years, with the expectation that up to 40,000 tonnes of palm oil will be certified as a result.